Each student has a destiny in Christ and every step counts.
SIGN UP NOW!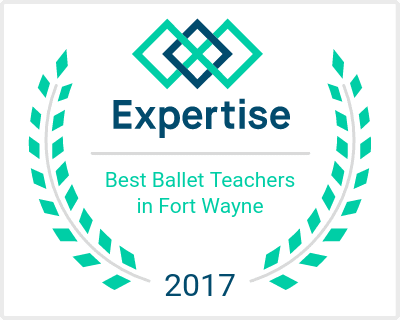 DEVELOP YOUR GOD-GIVEN GIFTS!
WHAT YOU EXPERIENCE...

SO MUCH MORE THAN DANCE LESSONS!
Your student will be trained by a faculty that is devoted to developing their God-given gifts and helping them fall in love with dance or theatre! Your student will blossom in an energetic, joy-filled, Christ-centered, and technique-based studio environment where they can learn, thrive, and grow as artists, dancers and individuals!

WHAT'S NEW?

A BEAUTIFUL NEW LOCATION TO SERVE YOU
You will love our new, centrally located studio, where you will be able to...
•Relax in a comfortable waiting area
•Spend time with God in our prayer room
•Connect with other parents and students of the arts.
•Students joints are protected as they dance on our beautiful sprung dance floor
•Mirrors provide the opportunity for self correction.

CLASSES NOW!

CLASSES ARE IN SESSION, BUT IT'S NOT TOO LATE!
We have classes for ages 2 to adult and are waiting for YOU! We do catch up classes to get new students caught up to existing classes whenever we can, and we're always happy to start new classes with a minimum enrollment of 4.
Click on the button below to see what's scheduled now, and get in touch if you don't see what you want!
---
WE GIVE YOU MORE!
•We are a CLI Studios Partner, so when you take classes with Kinetic Revelation, you are eligible for a subscription with CLI Studios for classes with top choreographers in the USA, including Teddy Forance, Allison Holker, Katherine McCormick, and many more!


Look around and see what we can do for you, and then let us know if you have any additional questions.
We would love to have the privilege of meeting you and working with you or your student!

We do catch-up classes to get students into an existing class when possible.
​
There's more info below the pictures, so keep scrolling!

Want to see the schedule or enroll? Click the button below!
COFFEE FOR THE ARTS!
| | |
| --- | --- |
| | Support Kinetc Revelation by purchasing coffee subscriptions through Coffee for the Arts! See the events page for details, click the button below to purchase a subscription! See our events page for details! |
NEED YOUR STUDIO TO BE NEARBY?
WE OFFER A CENTRALLY LOCATED, PROFESSIONALLY
​EQUIPPED FACILITY

A comfortable waiting area
Your student's bodies will be protected and stewarded well with a shock-absorbing sprung dance floor
Self-correction is made easy with wall-mounted mirrors

A prayer room
Changing room
Space to study or have a snack
Parking right outside the entrance

WANT AN AWESOME, FUN SPRING SHOW, RATHER THAN A RECITAL?
OUR SHOWS ARE FULL DRAMATIC PRODUCTIONS AND ARE FUN FOR ALL, EVEN IF YOU DON'T KNOW ANYONE IN THE CAST! Our students love telling stories with us, and we find the best stories to tell!

We've worked with the CS Lewis Estate to produce original stage adaptations of The Lion The Witch and The Wardrobe (2012 & 2013) and The Voyage of the Dawn Treader (2014).
We adapted Jennie Bishop's The Squire and the Scroll (2016) and Max Lucado's Hermie, A Common Caterpillar (2016)
We've staged original productions, such as The Quest and the Keys (2015) , Mercy's Pen (2016), & Inside Space (2017)
Mrs. K: "My son did not want to come to his sister's dance show at all. Since she was in the pre-show, I told him we could leave at intermission, but he begged to stay for act 2! And he didn't want it to be over when it was!"

Kinetic: [ ki néttik ] adjective 1. relating to motion: relating to, caused by, or producing motion
2. (of a work of art) depending on movement for its effect
Revelation: [ Re-və-ˈlā-shən ] noun 1a : an act of revealing or communicating divine truth

Mr. S said, "This was so much fun to watch!"
Mrs. N said, "You made me laugh, you made me cry, and I loved every second of the show!"

Like what you're seeing? Check out our classes on the next page!

email: kineticrevelation77@gmail.com
Kinetic Revelation Academy of Dance and the Arts • ​ 137 Chambeau Drive, Fort Wayne, IN 46805 • 260-409-8034