The above photos give you a feel for what you will experience at our year-end full-scale shows which include dance and drama!
These are from our 2016 productions of The Squire and The Scroll (an adaptation of Jennie Bishop's book)
and Mercy's Pen (an original script by Kimberly Bronson). Photos courtesy of Terri Cummins.
SUMMER CLASSES AND CAMPS WILL BRING JOY, FITNESS, AND GROWTH TO YOUR SUMMER!
SIGN UP NOW!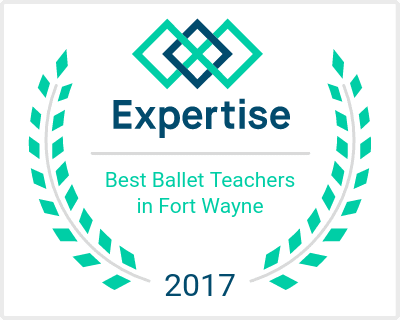 To see us dance is to hear our hearts speak.
WHAT YOU EXPERIENCE...

SO MUCH MORE THAN DANCE LESSONS!
Your student will be trained by a faculty that is devoted to developing their God-given gifts and helping them fall in love with dance! Your student will blossom in an energetic, joy-filled, Christ-centered, and technique-based dance environment where they can learn, thrive, and grow as dancers and individuals!

WHAT'S NEW?

A BEAUTIFUL NEW LOCATION TO SERVE YOU
You will love our new, centrally located studio, where you will be able to...
•Relax in a comfortable waiting area
•Spend time with God in our prayer room
•Connect with other parents or dancers

•Students joints are protected as they dance on our beautiful sprung dance floor
•Mirrors provide the opportunity for self correction.

CLASSES NOW!

SUMMER CLASSES AND CAMPS START SOON!
Your little princess will not want to miss our God's Princess Dance Day Camps, where we will dance, do crafts, and explore a different Bible princess each day and how the character traits she exhibits can help us grow in our walk with God!
AND we have weekly summer classes, too!
Click on the button below to see what's scheduled now, and get in touch if you don't see what you want!
---
Look around, and see what we can do for you, and then let us know if you have any additional questions.
We would love to have the privilege of meeting you and working with you or your student!

On the schedule now: Ballet, Pointe, Jazz, Tap, Ballet/Tap Fusion 1, 1-2, 3 and 4, Adult Ballet.
Me & My Shadow for ages 2-3 with a caregiver an other classes can be started at any time,
and in some cases, catch-up classes can get a student into an existing class.
There's more info below the pictures, so keep scrolling!

Want to see the schedule or enroll? Click the button below!
NEED YOUR STUDIO TO BE NEARBY?
WE OFFER A CENTRALLY LOCATED, PROFESSIONALLY EQUIPPED FACILITY

A comfortable waiting area where you will feel valued and at ease.
Your student's bodies will be protected and stewarded well with a sprung dance floor that absorbs shock to the joints.

Students can make self-corrections easily in our wall-mounted mirrors.
A prayer room, restrooms, a changing room, space to study or have a snack if needed, and parking right outside the entrance means a comfortable experience where you will know you are valued.

Our target date for moving is in February, but construction is unpredictable, so check back for details!

DON'T WANT TO SIT THROUGH A LONG STRING OF DANCES AT A RECITAL?
OUR END-OF-YEAR SHOWS ARE FULL SCALE PRODUCTIONS, NOT RECITALS, AND ARE FUN FOR ALL!
Our students love telling stories with us, and we find the best stories to tell!


We've worked with the CS Lewis Estate to produce original stage adaptations of The Lion The Witch and The Wardrobe (2012 & 2013) and The Voyage of the Dawn Treader (2014).

We've staged original productions, such as The Quest and the Keys (2015) and Mercy's Pen (2016)

We adapted Jennie Bishop's The Squire and the Scroll (2016)

We adapted Max Lucado's Hermie, A Common Caterpillar for a free community event (2016)

Our shows are enjoyable even for those who have no students on stage!
Mrs. K: "My son did not want to come to his sister's dance show at all. Since she was in the pre-show, I told him we could leave at intermission, but he begged to stay for act 2! And he didn't want it to be over when it was!"

Kinetic: [ ki néttik ] adjective 1. relating to motion: relating to, caused by, or producing motion
2. (of a work of art) depending on movement for its effect
Revelation: [ Re-və-ˈlā-shən ] noun 1a : an act of revealing or communicating divine truth

Mr. S said, "This was so much fun to watch!"
Mrs. N said, "You made me laugh, you made me cry, and I loved every second of the show!"

Like what you're seeing? Check out our classes on the next page!

email: kineticrevelation77@gmail.com

Please visit Empowered Sports Club on the web! http://www.empoweredsportsclub.com/