ABOUT KINETIC REVELATION and OUR FACULTY
KINETIC REVELATION is a Christ-centered, technique-based studio where we are dedicated to providing an excellent dance education in a fun, safe, encouraging environment. We don't want to simply train dancers and actors, but to help them grow as individuals and learn how dance and theatre principles apply to our spiritual and daily lives.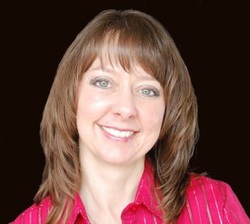 KIMBERLY BRONSON, Artistic Director and Instructor
Kimberly loves being able to invest in the lives of her students! She started dance classes at 3 years old and has been teaching dance for over 30 years - and that love grows deeper every year! She began choreographing while in high school and has choreographed for area churches, show choirs, musicals, and professional productions. She founded Praise In Motion Christian Academy of Dance in 1987 and was the primary instructor there until 2001 when she closed it to be a stay-at-home mom. Kimberly was adjunct faculty at Taylor University, Fort Wayne, teaching Movement classes for four years, and founded Kinetic Revelation there in 2009. She has directed more than 25 shows over the years for studios she has owned or worked for, including Community School of the Arts at TUFW and His House Studios School of the Arts, as well as dancing in many other productions such as Temple of the Heart with State of Grace in 2001 (acting, singing and dancing roles), and choreographing and supplying dancers for all for One's production of George MacDonald's The Princess and the Goblin in 2014 and choreographing the ball scene in afO's 2017 production of Romeo and Juliet.

Kimberly has written scripts for many of the shows she has produced over the years. She was given permission by the CS Lewis Estate and Dramatic Publishing to write an original production of CS Lewis' The Lion, the Witch and the Wardrobe which was called Doorway to Narnia. It was performed in 2012 and 2013 at Auer Performance Hall on the IPFW campus. In 2014, the CS Lewis Estate allowed Kimberly to write an original stage adaptation of CS Lewis' classic, The Voyage of the Dawn Treader, which was performed in June of 2014. She has adapted Jennie Bishop's The Squire and the Scroll for the stage, as well as adapting Max Lucado's Hermie, A Common Caterpillar as a ballet in 2016.

Kimberly sings on worship teams with the International House of Prayer, Fort Wayne, has one 19 year old son, and loves helping students grow and learn, both in th arts and in their relationships with God. She is also a Young Living Oils distributor and the designer at EsScential Style Jewelry.
---
SOPHIE PARRENT, Pointe Instructor
​Sophie has been dancing since age 3. She studied at Fort Wayne Ballet for 12 years where she was a member of Youth Company and the pre-professional conservatory program in Performing Levels 1 and 2 where she took class six days a week. With Youth Company, she danced an elephant in "Carnival of the Animals" and the lead role of Madeline in "Madeline." In Fort Wayne Ballet's "The Nutcracker," she danced the lead role of Clara en pointe in 2012. Other roles in "The Nutcracker" include Russian trepak lead, Flower, and Snowflake (all en pointe) as well as Chinese Tea, Russian Trepak corps, Spanish Corps, Party Girl, Bon Bon, Parrot, and Blossom. Also at FWB, she appeared as a dragonfly in "Cinderella," a village dancer in "Romeo and Juliet" and "Don Quixote," a Mazurka dancer in "Coppelia," and a corps dancer in "Carmina Burana." She attended summer ballet intensive programs at both Fort Wayne Ballet and Louisville Ballet.

​In 2015, she became a Pro level competitive dancer at Elite Dance Center. Her solos, "Heal" (contemporary) and "I Insist" (contemporary ballet en pointe) both placed in the top ten at competitions. Her group pieces, which included ballet, contemporary, jazz, and musical theatre, all garnered platinum and platinum-plus adjudications as well as many top 10 and top 5 finishes. She attended The Pulse in 2015 and The In10sive in 2016 where she studied with well-known dancer/choreographers including Cris Judd and Dmitry Chaplin. In summer 2017, she was co-director of the Young Choreographer's Showcase. Sophie has also appeared in many productions at First Assembly of God, including "The Savior" (2011-2016) and "The Christmas Post" (2016).